Wants and must-have-its
Unfortunately my sewing project is hardly moving forward at the moment; Friday I bought the fabric for my first dress and the patterns I ordered through ebay came in the mail on the same day. But I still need to get double fold bias tape, which for some reason seems to be non existent in The Netherlands? Of course I could make my own from single fold, but it needs to be 1/2" and I can't find any single fold bias tape that will be 1/2" when folded. I will keep you updated as soon as the sewing actually starts! In my last post I already said that I have been drooling over all kinds of patterns, so for now I thought I'd just share some of the patterns I'm planning to make. I think the 40's are definitely starting to become my favorite period.
This one is actually on it's way to me! I love the sort of keyhole neckline with the illusion of a sweetheart neckline.
I love the pants and blouse of this pattern. I've started to fall in love with 40's high waisted pants. Will definitely be making this one soon.
I'm in love with the collar on the left
1948 Butterick 5152 Robe to feel like a goddess
.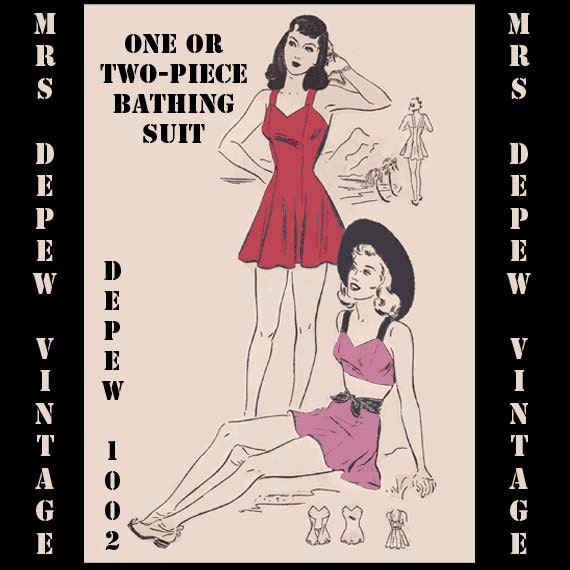 This lovely downloadable swimsuit pattern from
Mrs. Depew Vintage
on Etsy. So affordable! Actual vintage swimsuit patterns from the 40s and 50s go for crazy high prices. Don't be surprised if you find one for $60.